President's Message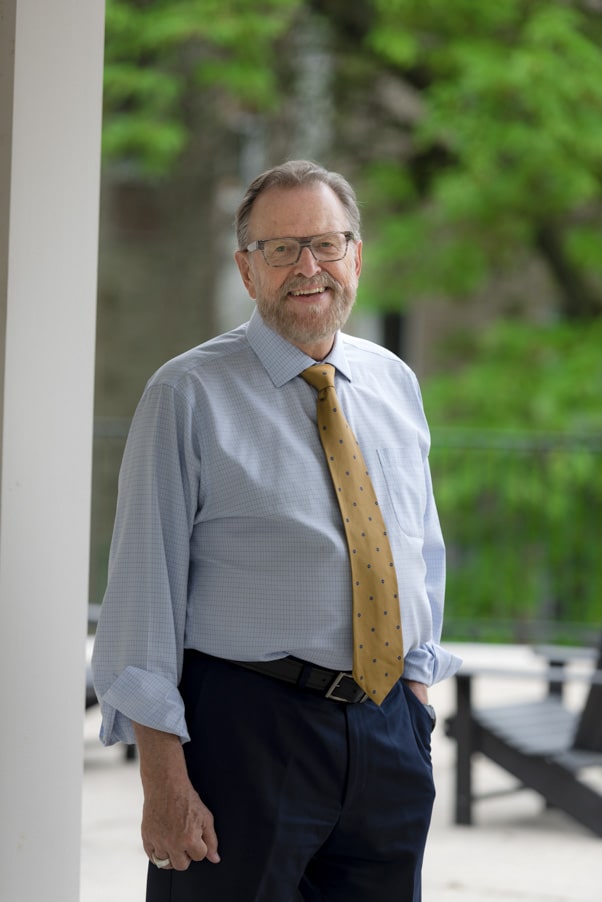 Why should I invest in Tyndale?
I was tired and jet lagged. Twenty hours of flying to speak in Australia will do that to you. In many ways, all my filters were down when I received an email from a friend who asked me a simple question: "Why should I invest in Tyndale?" It was a fair question, although I must admit being jet lagged makes you a little oversensitive. It did make me think! Finally, I replied with these words …
"Thank you for your email. The question that you asked is a fair one – a question any investor or donor should ask before they actually give. There are many ways to answer the question but what I have chosen to do is simply to describe from my own discoveries why Tyndale is so important.
Our mission is uniquely needed in a post-Christendom world. We believe that the future of the church is not in new buildings and grand strategies. It is, in fact, in partnering with the local church to create a movement of people so committed to Christ that whatever their vocational calling, whether it be in the academy, the workplace, the school, the church, community development or mission organization, entrepreneurial endeavour or something else, they sense God's missional call on their lives.
Our job in receiving for undergraduate education young adults who are moving from Christian homes and will, at graduation, be living out their faith in a complex and challenging time is to prepare them for this. Our role is to be a catalyst, an incubator and a launch pad building a foundational Christian mind and formational heart of character and faith. That allows a movement of young adult Christians and emerging Christian leaders to live faithfully and redemptively in a world that no longer sees faith or church as relevant. Our role is to plant deep enough roots so that they can live meaningfully and steadfastly as light and salt in this hostile new world.
My point is simple, and I could give you many examples. This place called Tyndale is a very special Kingdom asset, in which the impact on your investment is being returned in remarkable ways. I will make no apologies for building a movement of followers of Jesus Christ who can navigate with resilience and dynamic energy the society that is emerging. As we get ready for a new group of students to arrive in a few weeks, I just needed you to know this."
I think about this every time new students step on to our campus and into our classrooms – Bachelor of Education students who begin in August and new university and seminary students who enter classrooms in traditional ways in September or throughout the year in modular, intensive, one-week courses and other forms developed to make education accessible. Still others join us online and through live streaming. I marvel at Tyndale's reach. Its influence stretches around the world 24/7 and 12 months of the year.
This year we celebrate an incredible legacy of women and men who stepped into classrooms and were changed – our graduates who went all over the world and shaped lives and legacies in every walk of life. We celebrate this remarkable institution that God has used to influence students to live faithfully and vibrantly wherever they found themselves after graduation.
This is why I get up in the morning and am excited to lead this remarkable place called Tyndale! It is why this celebration of our 125th anniversary is so important! This is why Tyndale is worth investing in!